Loray Mill Village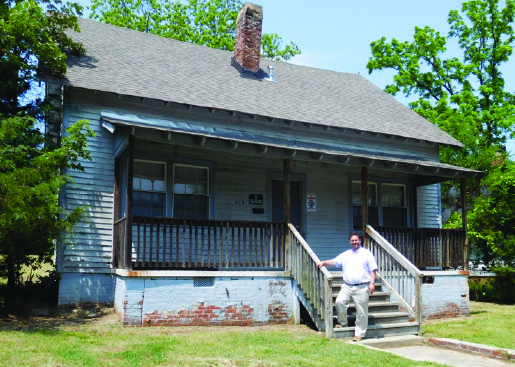 The Loray Mill National Register historic district, one of the largest of its kind in the country, Located just twenty miles from downtown Charlotte, the Loray Mill National Register historic district in Gastonia is well-positioned for a bright future. The neighborhood includes nearly 500 well-built historic mill houses with the nationally-significant Loray Mill at its center.
The village languished for years, especially since the mill's closure in the 1990s. In 1998, Firestone donated the mill to Preservation North Carolina and after a long effort, PNC sold Loray Mill in 2012 to developers who are implementing a $75 million renovation. The revitalized mill with 300 residential units, a history center, new craft brew pub, athletic club, and more, will provide huge momentum for the neighborhood's turnaround. Other new investments in the immediate area include Optimist Park, the planned ArtSpace, and a proposed minor-league baseball stadium.

PNC strategically acquired vacant houses for renovation. Our plan was to create an ideal neighborhood for single people, smaller families, Millennials and downsizing Baby Boomers. The result being a diverse, walkable neighborhood of homes that range from 800-1,200 square feet. The mill houses are of quality construction and materials and PNC's focus was on small, historic houses for small households. Buyers in the Loray Mill Village received the same quality historic homes selling in Charlotte at a fraction of the cost.
Check out this great article from the Gaston Gazette about the Loray Mill Village Revitalization!
The Loray Mill Village Revitalization Project was generously supported by the following donors (to date):
The 1772 Foundation, Newport RI
City of Gastonia
Loray Mill Redevelopment, LLC
The Carrie E. and Lena V. Glenn Foundation, Gastonia
First Gaston Foundation, Gastonia
The National Trust for Historic Preservation, Washington DC
The Community Foundation of Gaston County, Gastonia
Jeff and Sally Greaser, Raleigh
Sherwin-Williams
Lowes of Gastonia