LOCAL PICKUP – Buying Time for Heritage: How to Save an Endangered Historic Property, Second Edition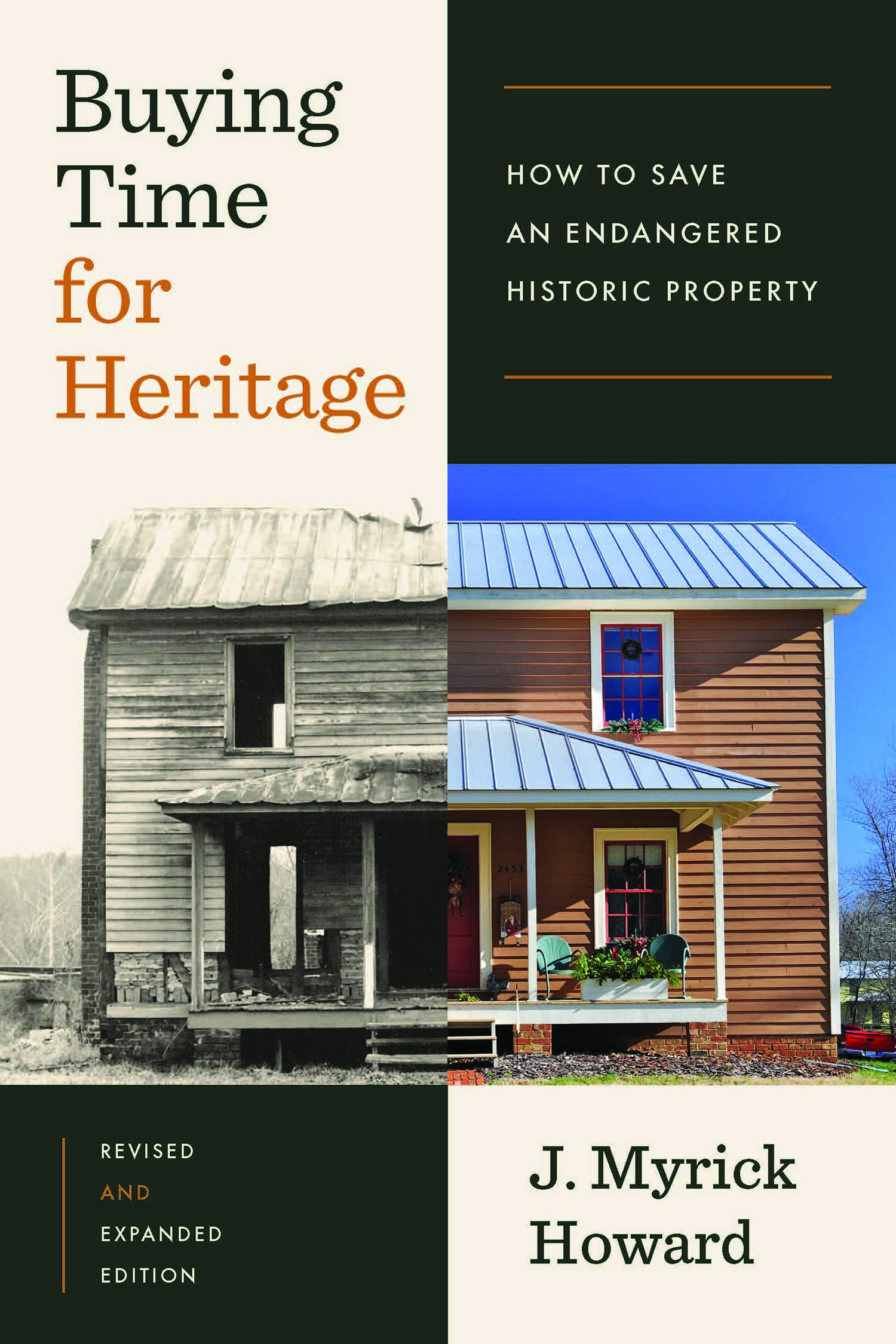 Please select Local Pickup if you plan to receive your copy at Myrick's retirement celebration on September 17 at Ayr Mount.
New revised and expanded edition, published by UNC Press
What does it take to save endangered historic properties? This practical guide builds on decades of historic preservation experience to provide readers with legal, financial, political, and technical tools and strategies to be more effective preservationists. Myrick Howard makes clear that large sums of money are not necessarily needed to save endangered historic properties, but knowledge and passion are essential.
This book shows how preservation-minded neighbors and organizations can succeed with only modest resources and rather than clash with developers, can become developers themselves for community benefit. Howard draws on case studies from forty-five years of successful work leading Preservation North Carolina, with lessons that are applicable coast to coast.
This richly illustrated, fully revised and redesigned second edition includes detailed projects to renovate vacant houses in working-class neighborhoods; reflections on addressing racial equity through preservation; an expanded section on using preservation easements; and summaries of revolving fund programs around the country. Buying Time for Heritage is an indispensable resource for those looking to save the special places of our collective past.
Order your copy today! You'll receive an email when books are in stock and ready for local pickup (early October).