We Built This
Hiding in plain sight is the physical manifestation of our labor,
because most of the historic structures in this country were built by, constructed by Black people…
and yet those stories have never been told.
— Darren Walker, President of the Ford Foundation

A Comprehensive Educational Program from Preservation North Carolina
Preservation North Carolina seeks to tell these stories with a multi-year educational program about Black builders and architects in NC, including a traveling exhibit, three-part film series, and book. PNC is also adding revolving fund capital targeted for the preservation of endangered historic properties with African American associations.
The project builds on PNC's 1998 exhibit, African American Builders and Architects in North Carolina, a traveling exhibit showcasing the contributions of Black artisans in the construction of many important North Carolina landmarks from the founding of the colony to 1865. Its twenty-five large color panels traveled to nearly twenty venues (and are still traveling today!), where local groups hosted healthy discussions of race in North Carolina. Part II of the exhibit, covering 1866-present, was not produced at the time, but the research was done.  
We Built This will greatly expand the reach of the original exhibit, covering more than three centuries. The exhibit will debut this winter at the newly renovated chapel at Dix Park in Raleigh. After that it will travel to the  Bellamy Museum in Wilmington, owned and operated by PNC since 1993. After that, the exhibit will travel to venues across North Carolina and perhaps out of state. 
The exhibit will lay the groundwork for a documentary film and book. The three-part film series (expected premier late 2022) will feature profiles of Black builders and architects in North Carolina and the challenges they overcame. The planned book (expected release 2023) is envisioned as a collection of essays and profiles written by numerous authors.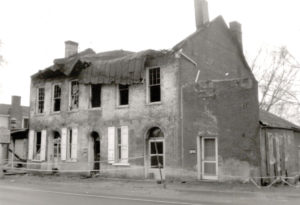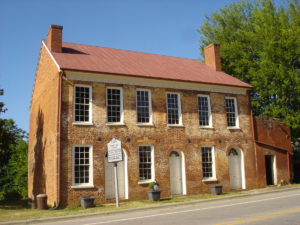 We will also add capital to our nationally recognized revolving fund targeted to save endangered historic properties of African American significance. The fund will be used for acquisition, stabilization, marketing, etc. In the early 1990s, a similar fund dedicated to the preservation of African American properties saved such landmarks as the Thomas Day House in Milton, Rev. Plummer T. Hall House in Raleigh, and several schools and churches from almost-certain demolition. Click here to view a selection of African American properties already protected by PNC.  
 We Built This will acknowledge and celebrate the Black builders and architects who constructed or designed many of North Carolina's most treasured historic places. Fundraising for the phased, multi-year project is well underway. To date, we have raised more than $208,000 of the $500,000 total project. Please help us reach our goal by making a gift today!
What does it mean to be a full citizen? To walk in full dignity?
Dignity means that you have a claim to the place where you are.
I worry that the failure to preserve the historical truth of our presence, of our influence,
of our building with our own hands, has left Black people…
where we have no claim to certain places that have been distanced from us…
We really built this place,
and in the preservation movement there's a dignity about how we ensure a sense of belonging.
— Sherrilyn Ifill, President, NAACP Legal Defense Fund