Professional Associates Network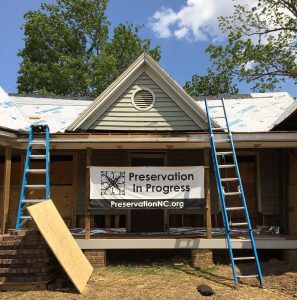 The Professional Associates Network is a special membership group  for professionals who work, consult or invest in the field of historic preservation.
Click here to see our list of active PAN members.
Our goal is to build and promote a network of professionals who know each other and who know PNC – and whom we know and can recommend. We want to strengthen the business of doing preservation work in North Carolina.
Contributions to PAN are tax-deductible. In addition to PNC's regular membership benefits, PAN members also receive a listing on our website and benefits listed in the categories below.
If you have questions about the Professional Associates Network, please call our Development Office at 919-832-3652 x229, or contact Shannon Phillips at sphillips@presnc.org.

$500 Preservation Professionals receive:
Basic listing of firm's work in the PAN section of PreservationNC.org, a website with over 140,000 page views per month. (Listing includes name and contact information and link to your firm's website.)
Invitations to special behind-the-scenes tours, Network receptions, workshops and other networking opportunities.
Twenty percent discount on website advertising of historic properties.
Periodic notifications of available historic properties, RFP/RFQ notices from across the state, legislative advocacy information related to the NC and Federal Historic Tax Credits, and more.
$1000-$2500 Professional Friends receive all of the above benefits plus:
 Premier listing of firm's work on website, in annual report, and annual conference guide. (same as basic listing, but also includes your firm's logo)
$5000 Professional Sponsors receive all of the above benefits plus:
Prominent listing of firm's work on main Professional Associates Network webpage as well as within firm's business category. (same as premier listing, but also includes a brief description of your firm's services)
Individual Practitioners may join at the $150 level and will receive "Preservation Professional" level benefits.