Planned Giving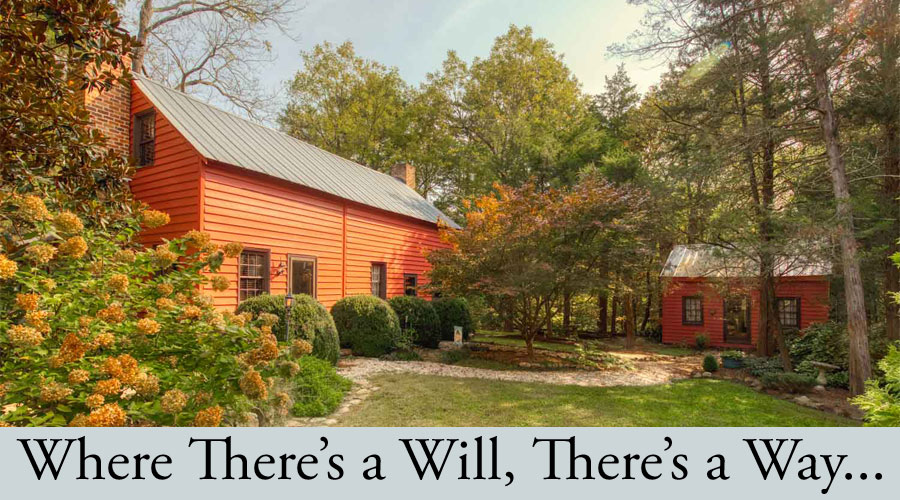 Your planned gift for Preservation North Carolina will help us preserve places that matter for generations to come. Planned giving enables us to make a meaningful final statement about what we love, cherish, and hold dear. Your planned gift can honor a loved one or ensure the permanent protection of your family home, while also providing financial advantages for you or your heirs and critical financial support for Preservation North Carolina's work.
---
The Heritage Club
Preservation North Carolina's Heritage Club is one of its most important category of contributors. These individuals have made arrangements for some form of planned gift to Preservation NC. Their gifts will help build a permanent base of support for historic preservation in North Carolina, and we are enormously grateful for their thoughtful decisions to leave a legacy with Preservation NC.
We would love to talk with you about how Preservation NC might fit in your estate planning. Please contact Shannon Phillips
at 919-832-3652 ext. 229 or sphillips@presnc.org to discuss your goals.
Legal Name:  The Historic Preservation Foundation of North Carolina, Inc.
Tax ID/EIN:  56-1145386
---
Leave a Legacy
There are many planned giving options to support Preservation North Carolina. Listed below are some of the most common bequest and trust arrangements. This information is general in nature. We strongly recommend that you consult your attorney, and your tax or financial advisors. You can also ask your attorney or financial advisor to contact us. Each inquiry is handled confidentially and places you under no obligation.
Bequests
The simplest and most common planned gift, in which you bequest a specific sum, property, percentage of your estate, or portion of the remainder of your estate to Preservation NC in your will.
Retirement Plans
IRAs, 401(k)s, 403(b)s, Keoghs, etc. make up an increasingly large part of many estates. Naming Preservation NC as a beneficiary may reduce or eliminate both income and estate taxes.
Life Insurance
You can give Preservation NC an existing policy or take out a new policy that names Preservation NC as beneficiary. You pay the premiums and deduct them as a charitable contribution.
Gifts of Real Estate
You can donate real estate as an outright gift, as a bequest, or as a gift into a charitable remainder trust. Gifts of real estate can also be made subject to life estate for you or a family member.
Charitable Remainder Trusts
You can transfer property such as stocks or bonds to a trustee who pays income to you. You receive a charitable donation and Preservation NC receives the property at the end of the trust.
Charitable Lead Trusts
You can transfer property such as stocks or bonds to a trustee who pays income to Preservation NC. Your beneficiaries receive the remainder at the end of the trust.
Memorial Gifts
Many individuals request that survivors send charitable gifts in lieu of flowers. Preservation NC places these gifts in one of our endowment funds held at five different community foundations (details below).
Please direct memorial gifts to: Preservation North Carolina, PO Box 27644, Raleigh, NC 27611-7644
---
Endowment
Both outright donations and planned gifts can be designated for specific uses, such as the Endangered Properties Program or the Bellamy Mansion Museum. They can also be directed to our endowment (either an existing fund or by creating a new fund).
Over thirty years ago, Preservation NC made the decision to place its permanent endowment funds with several community foundations across North Carolina. Planned gifts have been the primary source of building our endowment which will help ensure PNC's future. Today, Preservation NC's Endowment totals more than $2 million and is managed in funds at the following community foundations:
North Carolina Community Foundation
Community Foundation of Greater Greensboro
Community Foundation of Western North Carolina
---
Thank you for your interest in ensuring a future for North Carolina's past. The work of Preservation North Carolina is made possible by the generosity of donors like you.