Branch Grove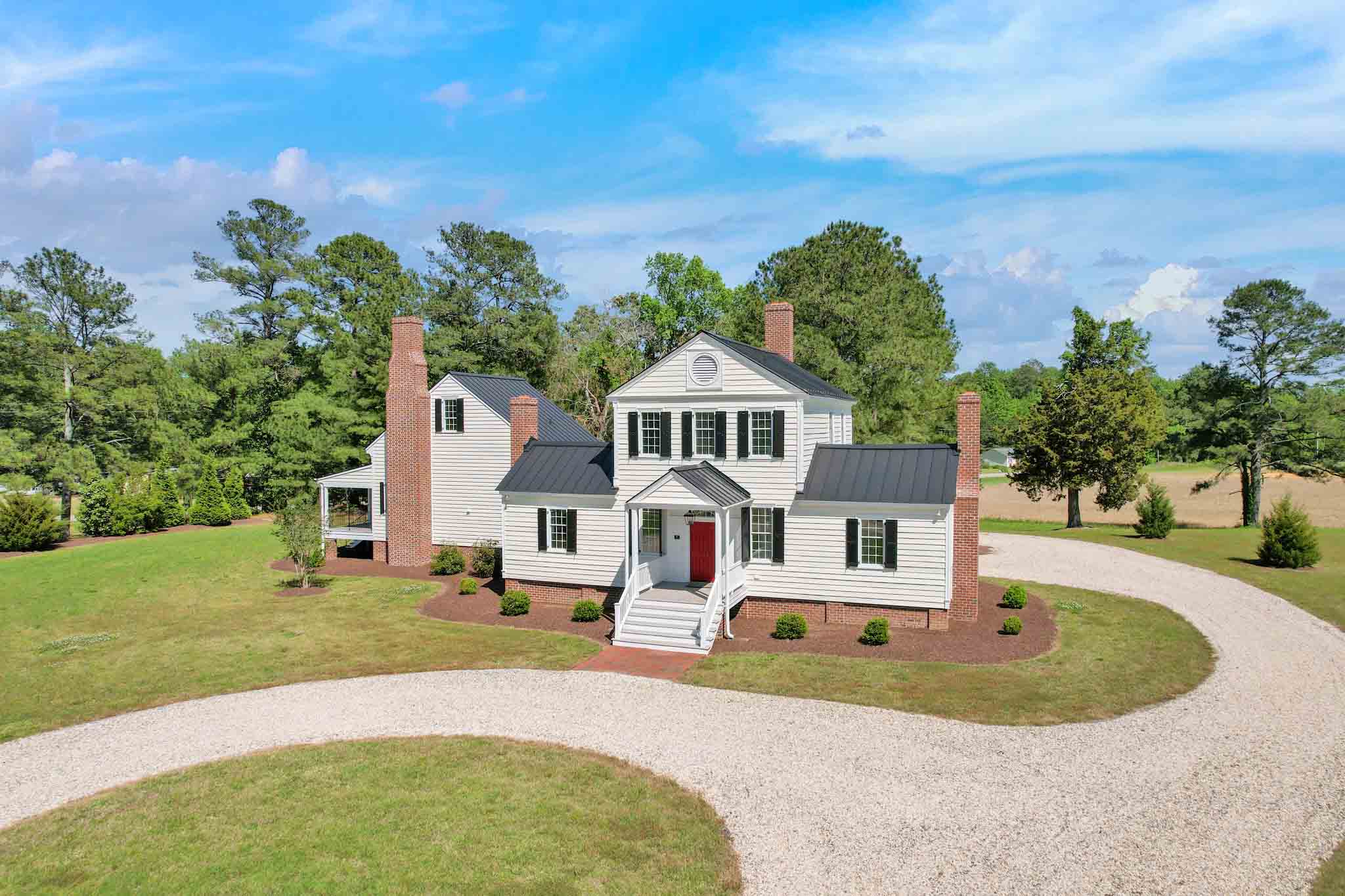 $999,999
2,677 square feet
Lot Size: 39.18 acres / Zoning: Residential
Contact:
Keith Weaver , REALTOR®/Broker
Coldwell Banker
919-880-9919, weaverk@hpw.com
Historic Branch Grove (circa 1828) is very significant in NC local and state history!
One of only a few remaining tripartite houses, it's been home for many leading NC citizens. Alpheus Branch, a founder of modern-day BB&T was born and raised in this property. "Tripartite" houses are an English tee-shaped country house plan imported by early American colonists.
Branch Grove's two-story "t"-shaped bloc features two bedrooms, one and a half baths, eat-in kitchen, great room, and dining room with wet bar adjoining the great room. Its 1790 Georgian bloc addition connected by a windowed hallway features the master bedroom suite with a large bath, laundry room, and an upstairs bonus room. Each bloc has a unique covered entrance lovingly restored from the graceful existing porches.
Branch Grove features six fully restored working fireplaces. Its meticulous restoration emphasizes its vernacular architectural detailing of wainscoting, door surrounds, etc., and its original flooring. Period-appropriate hardware, hinges, and locks complement this exacting restoration. Architectural details long hidden under many layers of paint are now revealed in their original state.
Painted in neutral colors, the house provides a pleasing palette for its new owner's preferences. Another important consideration are many conservation techniques used to ensure its structural stability for years to come.
This fully-restored property is listed on the National Register of Historic Places as the Samuel Warren Branch House.
Branch Grove is under protective covenants held by Preservation North Carolina. Please contact Dawn Williams at dwilliams@presnc.org or 919-832-3652 x221 to request a copy of these covenants.