Beallmont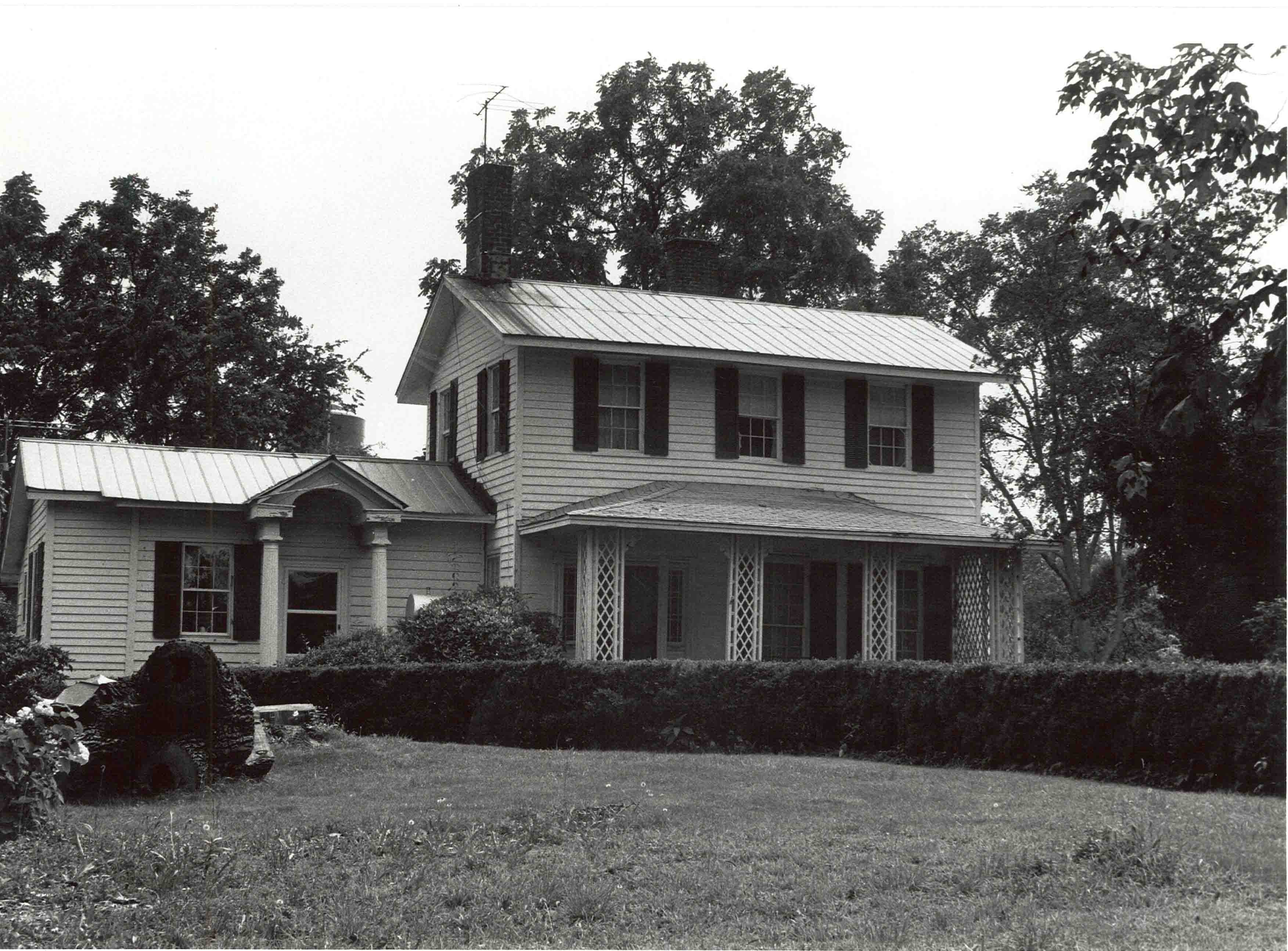 Price TBD
2,422 square feet
Lot Size: 2.584 acres / Zoning: Residential
Contact:
Jack Thomson , Regional Director
Preservation NC, Western Office
704-473-0005, jthomson@presnc.org
Documentary Photo
Rare NC example of 1840s Picturesque Cottage with decorative lattice porch, bay window and early woodwork. Bucolic location in front of scenic pond and adjacent to conservation farmland. Excellent BBQ nearby!
Architectural and Historical Information
This charming two-story frame house with hall-and-parlor floor plan is an architectural gem in Southern Davidson County. Originally built in the early nineteenth century, a later renovation transformed it into a rare North Carolina example of a fashionable mid-nineteenth century picturesque "cottage," reminiscent of A.J. Downing's  cottage designs.
The original two-story frame house was built by either Doctor Robert Moore, the original grant holder, or his son Ebenezer, in the late eighteenth century or early nineteenth century. A two-story log addition was built early on. Ebenezer's son-in-law Burgess Lamar Beall, a prominent physician and politician, transformed the house into a fashionable picturesque villa in the late 1840's. Among the Federal-style mantels of the early house are the "Downing-esque" cottage features, including latticework porch posts, decorative brackets, floor-length nine-over-nine sash windows, a large bay window off the side wall, and a double-leaf, raised-panel front entry with elaborate sidelights. The side wing was added during the picturesque villa remodeling and also featured latticework. The one-bay wide porch was added in the twentieth century.
The house was moved several yards down the road to a 2.584 acre lot with access to a lovely small pond. The surrounding land, 123 acres adjacent to and behind the house, is subject to a conservation easement held by the Three Rivers Land Trust, ensuring that the surrounding property will always be used for agriculture or forestry.
A Work in Progress
A generous grant from The 1772 Foundation has provided critical funding for Preservation NC to complete the most urgent projects on the property. We have partnered with The Christman Company out of Greensboro and have started phase 1 of work. Their team has now fully secured the exterior envelope of the house, including siding and trim repair, porch stabilization, and the reconstruction & restoration of the double-door entryway with sidelights.
Phase 1 of work also includes significant structural stabilization of the earliest two-story log portion of the house to its later frame additions. Phase 2, to be completed this fall, will include the reconstruction of three brick chimney stacks that will host six individual fireplaces throughout the house.
The house will still require a comprehensive rehabilitation including additional structural repairs, a connection to the rear section of the house, installation of all systems, new bathrooms and kitchen.
Click here to view the pdf brochure for Beallmont
Area Information
Linwood is a small community located between Salisbury and Lexington with close access to I-85. It's located only 30 minutes from Winston-Salem, 30 minutes from High Point, 40 minutes from Greensboro, and 55 minutes from Charlotte. Beallmont is only 12 minutes from Lexington which has excellent barbecue. For things to do and see in Lexington, go to www.visitlexingtonnc.com. For things to do and see in Salisbury, only 15 minutes away, go to www.visitsalisburync.com. More information on Davidson County can be found at www.co.davidson.nc.us.